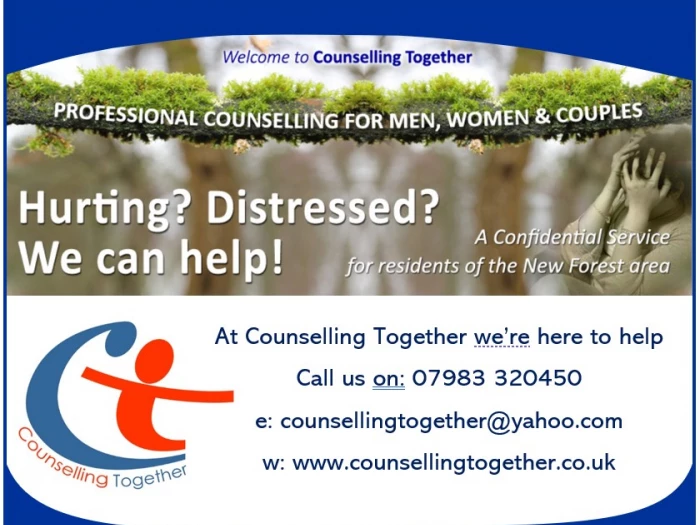 Revd Martin Keenan has received the following email from Frances Daniel of Counselling Together, a venture with bases across the New Forest, including Milford.
"We just wanted you to know that _Counselling Together_ is continuing to offer counselling in the New Forest. We have been able to return to carrying out face-to-face counselling sessions with new clients. In the New Year we will be able to offer new clients the option of working online too. We operate out of local churches, and follow the strict government guidelines for Covid-19. We have been fortunate to gain two Covid-19 specific grants for our Bursary Fund, which is used to support those in financial difficulties who need our help.
Please find attached a small advert for our agency. Would it be possible to put it on your church website? Might you also consider setting up a link to our Counselling Together website? (See link below). We are keen to make as many people as possible aware of our services, but particularly those in need at this strange and difficult time.
Best wishes, Frances Daniel (Trustee)"
Counselling Together website click HERE