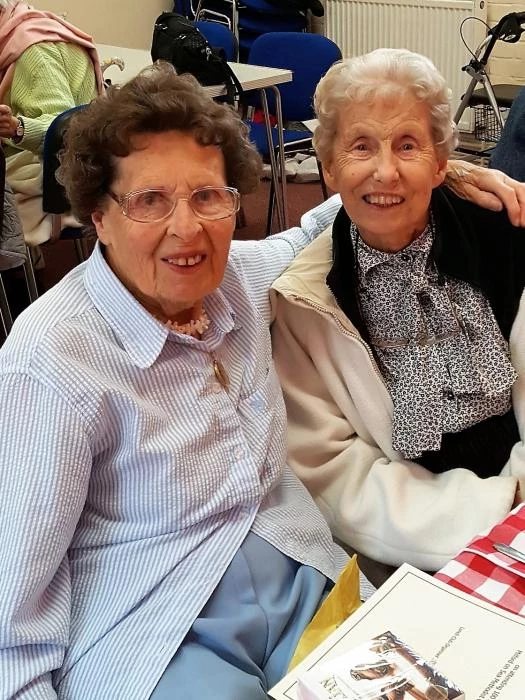 The Milford on Sea Methodist Church Lunch Club restarted in the autumn of 2011 since when it has gone from strength to strength. It caters for people who live alone in the village and is held on the second and fourth Thursday of each month. There are normally between 25 and 30 people who attend each two-course lunch with coffee or tea to finish.
The Lunch Club Organiser is Margaret Boyce and she is ably supported by a team who help with setting up, prep, serving, washing-up and the collection and return home of some of those attending.
At the most recent Lunch Club it was a delight to be able to tell Barbara Spooner and Paddy Lamb that they were attending their 100th lunch and they were awarded a small gift and a certificate to mark the occasion. As Paddy said afterwards "It is the first time that I have ever got a certificate for eating!"