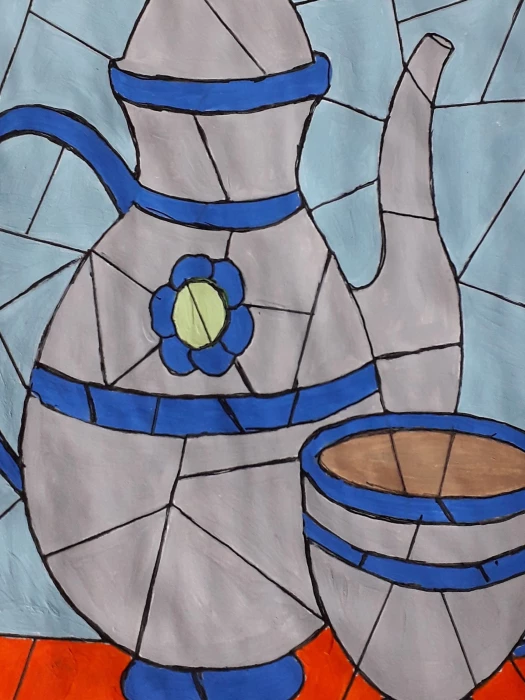 For those of us from the Blandford Lunch Club who meet every Friday the weeks between Christmas and Easter have just flown by. We have undertaken a variety of quizzes: one with pictures; two around special dates in the calendar they were Mothering Sunday and St Patrick's day and some just about general knowledge. Our chats have ranged from concern about each other's health and that of family and friends to what jigsaw we have been doing, the books we have been reading or the walks we have taken.
To keep us occupied through the week we have completed a brainteaser, a cross word puzzle, an I Spy and a Spot the Difference sheet, a Colouring by Numbers (displayed on this page) and how many words can you make from the word CARPET. Pen and paper were carried all around the house with one lady even taking her sheet to bed in case she came up with words in the night.
We all opted out of making the Valentine Heart savouries but we did try the Thyme and Cheese biscuits which were very fattening but extremely yummy. One particular challenge was to choose a few events in our lives relating to the Seven Ages of Man. We shared this information at our Friday meeting, and it proved to be highly informative as well as interesting. The latest challenge is to find an item to discuss at our Show and Tell session.
We literally have forty minutes online together but it is a joy and a pleasure to spend time with this group of people. We have a good laugh, a good moan but most of all it's an opportunity to stay in touch and support each other whilst in Lockdown.
More images can be viewed in the Gallery.